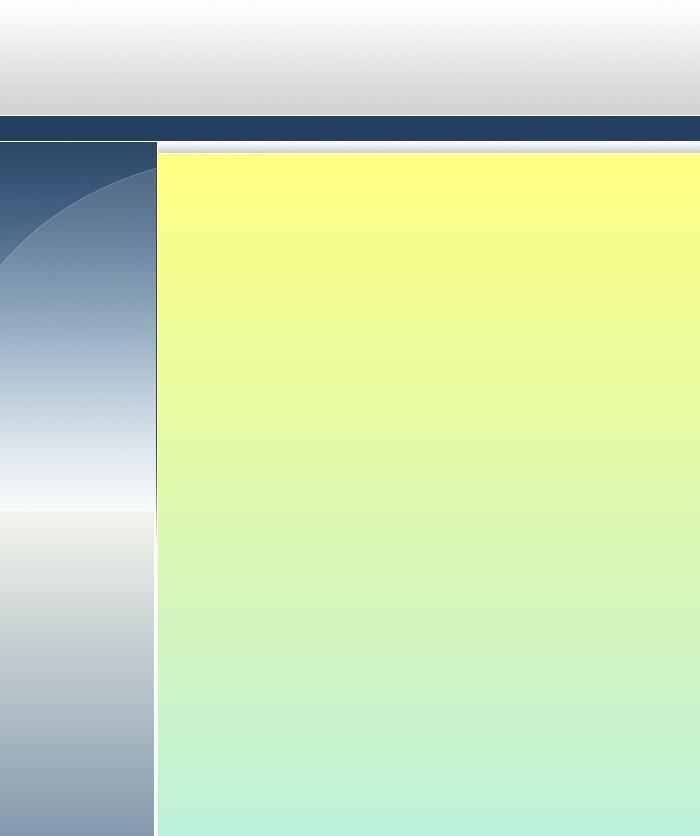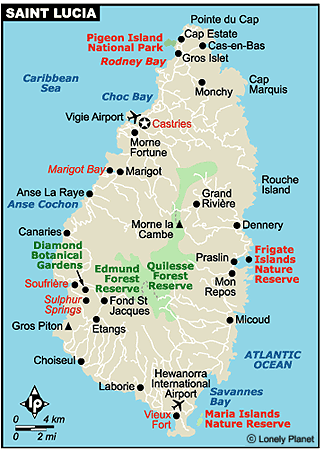 St.Lucia - The Helen of the west indies lies roughly between 60 and 61 degrees west longitude and 13 and 14 degrees north latitude. This 238 square mile island is 21 miles from the french island Martinique in the north, 26 miles from the island St.Vincent in the south and about 100 miles northwest of Barbados.The island possesses some of the finest natural harbors in the caribbean and is centrally located within easy reach of the rest of the region and North America. It has always been known to be a great trans-shipment terminal from time of history, because of its location. St.Lucia has also been rated very high for one of the world's best wedding destinations. Its the home for the end of the Atlantic Rally for Cruisers (ARC) race in December.

St.Lucia is part of the British commonwealth since 1814 and has been an independent nation since 22nd February,1979.The island change hands between the French and British 14 times.Castries the capital, has the main port on island.The city was destroyed four times by fire, the most recent one was in 1948 and was rebuilt making it a modern capital.

The population of St.Lucia is about approximately 174,000 people. We do have a Head of State who is referred to as the Governor General and the Head of Government who is referred to as the Prime Minister. We carry the same system as in England, we have elections every five years. Our official language is English and a local language called creole or patois. Our highest point on the island is Mount Gimie with a height of 3118 feet high. It was in July 2004, besides having two Nobel laureates for Economics and Literature, St. Lucia received a UNESCO World Heritage Site award - The Pitons, the land mark of the island.



ABOUT ST.LUCIA


Upcoming
Events .....

SPORTS
1st CASINO! Now open 13th Dec,2010 @Baywalk Shopping Mall
"Treasure Bay"
New!!

ST.LUCIA TOURISM WEBSITE


ST.LUCIA SUMMER FESTIVALS